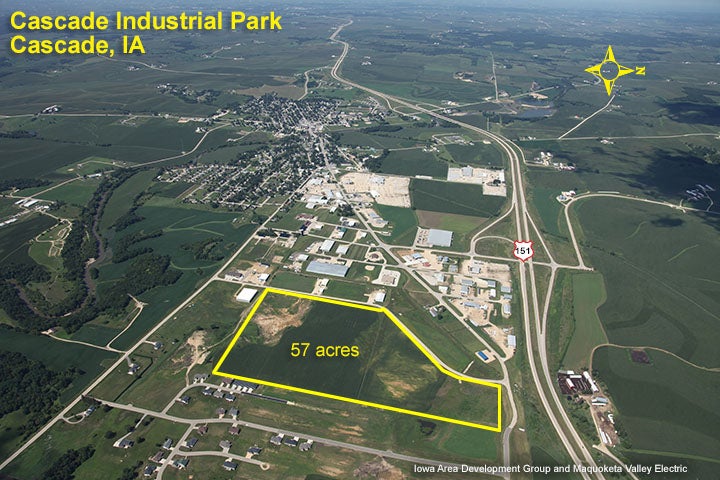 Maquoketa Valley Electric Cooperative (MVEC) works closely with local, regional and state economic development professionals to ensure our member businesses and potential businesses receive the information and assistance they need to locate, grow and prosper within our service area in east central Iowa. For personal attention to your project, contact Christie Remley, Manager of Communications & Public Relations, at cremley@mvec.com or 800-927-6068.
Site & Building Selection
MVEC's service area includes Delaware, Dubuque, Jackson and Jones counties in east central Iowa, with business parks along four lane Highways 20, 61 and 151. We are located in the heart of America with four-lane access to I-80 and I-35 allowing five hour travel time to major destinations like Chicago, St. Louis, Kansas City, Minneapolis and Omaha. The Dubuque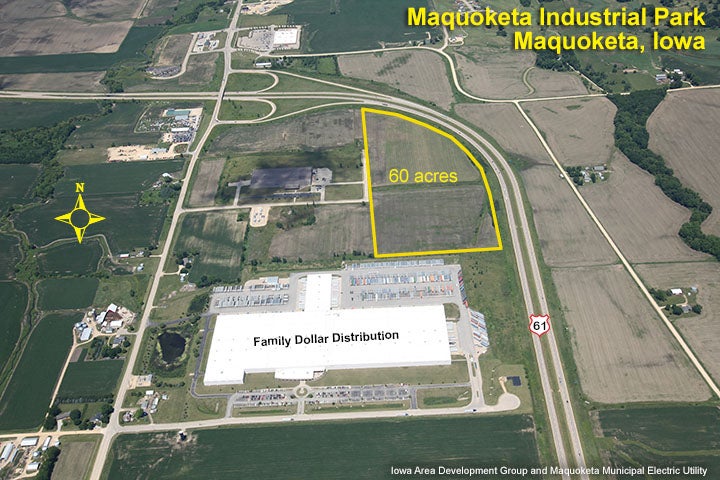 Regional Airport and the Eastern Iowa Airport provide easy connections to
the world. Let us help you find the building or site best suited for your needs;
get started here: https://www.iadg.com/sites-buildings/
Business Support
Through powerful partnerships we can provide assistance with site selection, feasibility studies, business plans, financial packaging, utilities, taxes, regulating, permitting and much more. Visit these sites for more information on some of the resources available.
Financial Assistance
Our low interest revolving loan fund is intended to provide a gap financing alternative and leverage other funding sources for new or expanding businesses.  CLICK HERE for a brochure highlighting our revolving loan fund. Additionally, we have the ability to partner with USDA Rural Development for their loan and grant program with zero-interest loans for projects that promote economic development and job creation in our rural communities.  
Electric Energy
Maquoketa Valley Electric Cooperative prides itself on reliable service. During the past year, our members were on line 99.99% of the time. When power outages do occur, local linemen and state of the art technology allow us to restore service quickly. As a member-owned cooperative our rates are priced fairly and equitably with a focus on service rather than profit. Margins are returned to member-owners through patronage dividends.
MVlink High Speed Internet
The Cooperative's smart grid technology has expanded to offer business members a direct fiber connection. Enjoy full duplex  speeds from 50 Mbps up to 1 gigabit; add Internet-based telephone services. No data caps, no contracts, no installation fees and affordable pricing. [Click Here] to learn more.